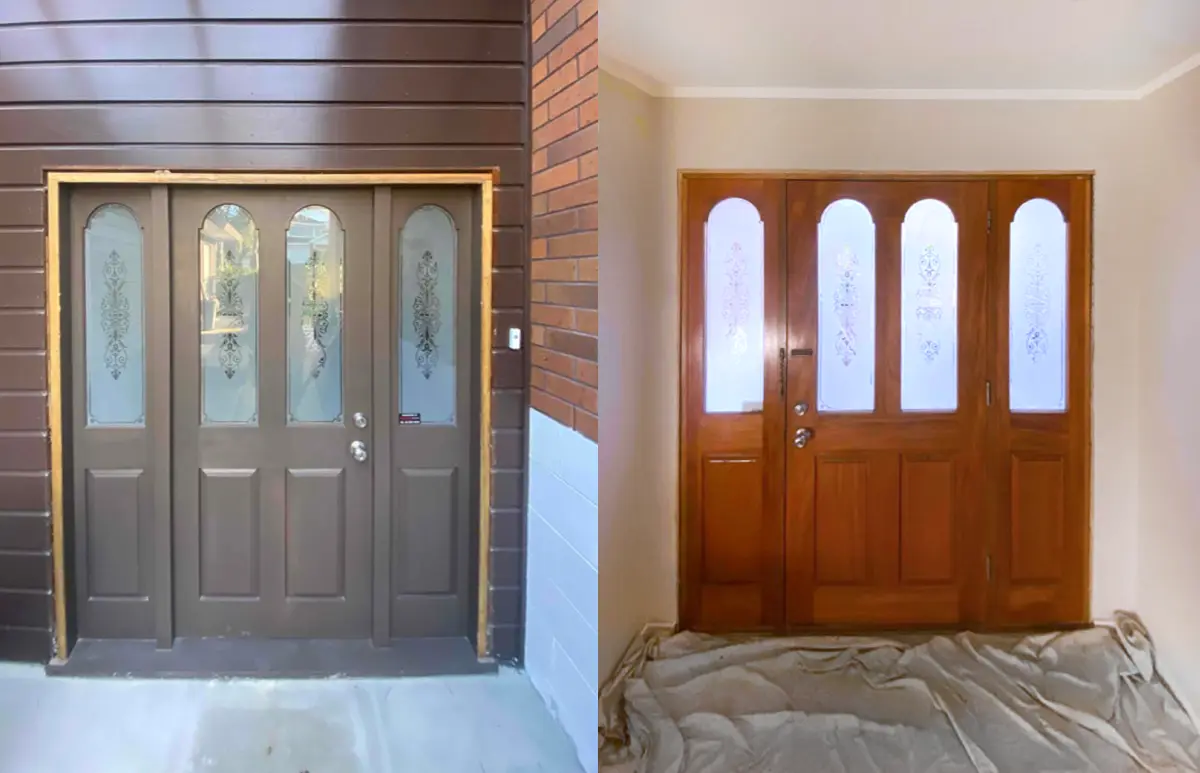 SECURE
ENTRANCE
Project: The client had a very old, dated front door. They wanted a fresh, updated look, that still provided some light, with a secure locking system.
Solution: After advice from our sales rep, they decided on the Vantage Axis AX00 aluminium door with double glazed Etchile glass side panels. Security is provided with a Yale Assure Keyed Digital Deadbolt. The door was installed by Naki's Team in a single day.
We are just so happy with the front door, completely changes the entry look of our home, making it look so much more modern, totally in love with the keyless entry, so easy if you go out for a walk no need to carry a key.  Even the neighbour commented on how nice it looked.  The whole process was made so easy by Ali Frame from the helpful advise from the staff in the showroom right through to measure up and then the awesome team that did the installation, very professional and high quality product.  Thanks so much Ali-Frame.
Tracey Robinson
BI-FOLD
UPGRADE
Project: This client wanted to change their sliding door into a bifold so they it would open up the lounge better to the deck and create a better flow. They also wanted to upgrade to double glazing for the additional thermal benefits.
Solution: A simple replacement that is modern looking and extremely practical, we recommended grey tinted Low E double glazed glass to further reduce heat loss. This was completed by Jakes Install team in 1 day.
A builder friend of ours recommended Aliframe, based upon his experience dealing with many different window manufacturers. Everything that our friend said was true – the communication was great, they installed when they said they would and the guys who did the work were excellent at their jobs. We are really pleased with the end product and would definitely recommend Aliframe to others.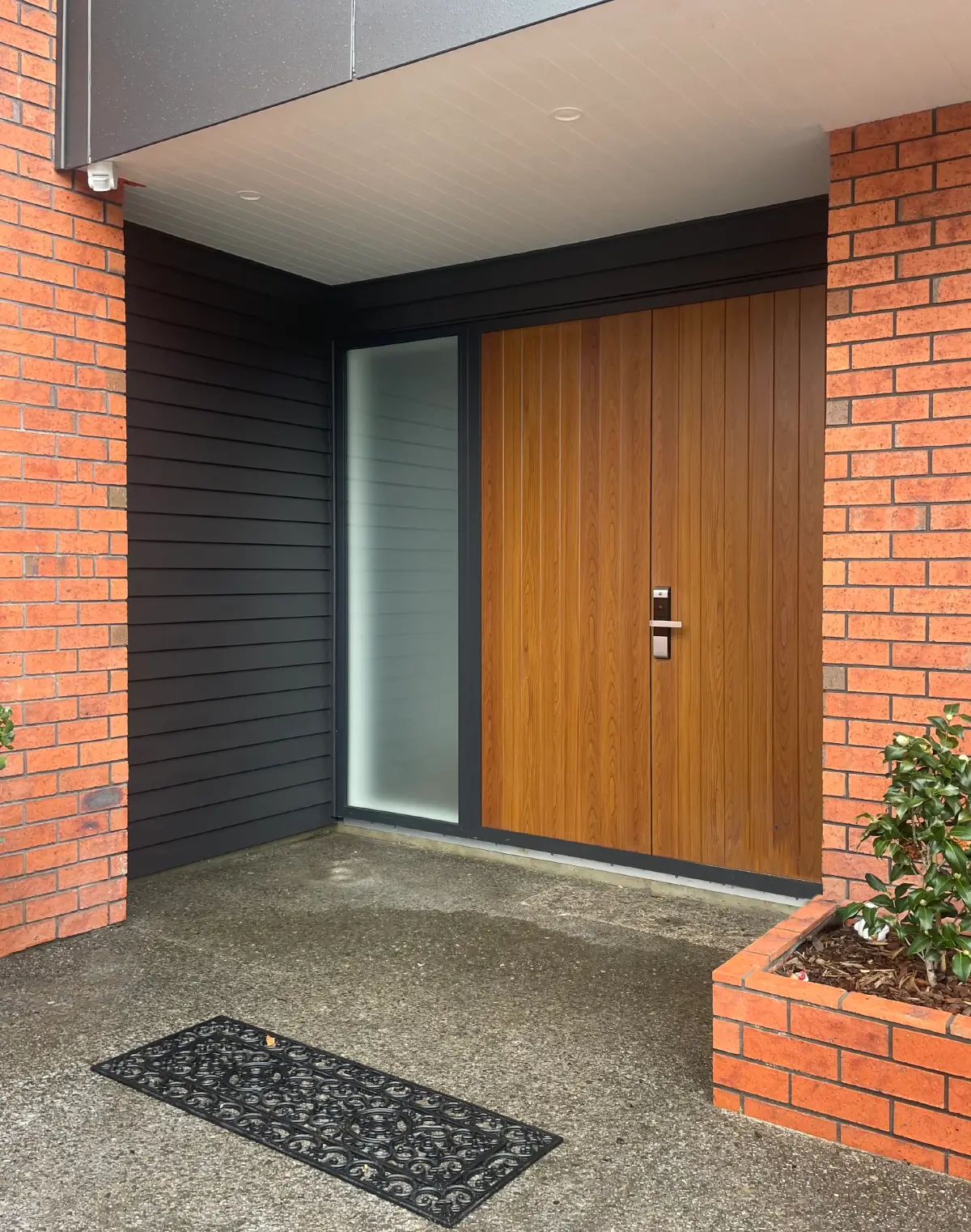 LOBBY
ENTRANCE
Project: After finishing a new build our customer wished to create a special entrance lobby area.
Solution: We agreed on French double doors with fixed side windows (APL Vantage 80mm Shopfront Suite) in Flax Pod colour to match the existing joinery, double-glazed with laminated glass this provides security and a much warmer entrance to the home. This installation was completed over two days by our senior team members Jake and Shaeden.
After finishing a new build in Half Moon Bay we decided to add an entrance area. The quality of the Ali-Frame product was great and the house is now so much warmer and added a great new space. From initial sales call, the design and the fitters all staff were great. Very happy customers.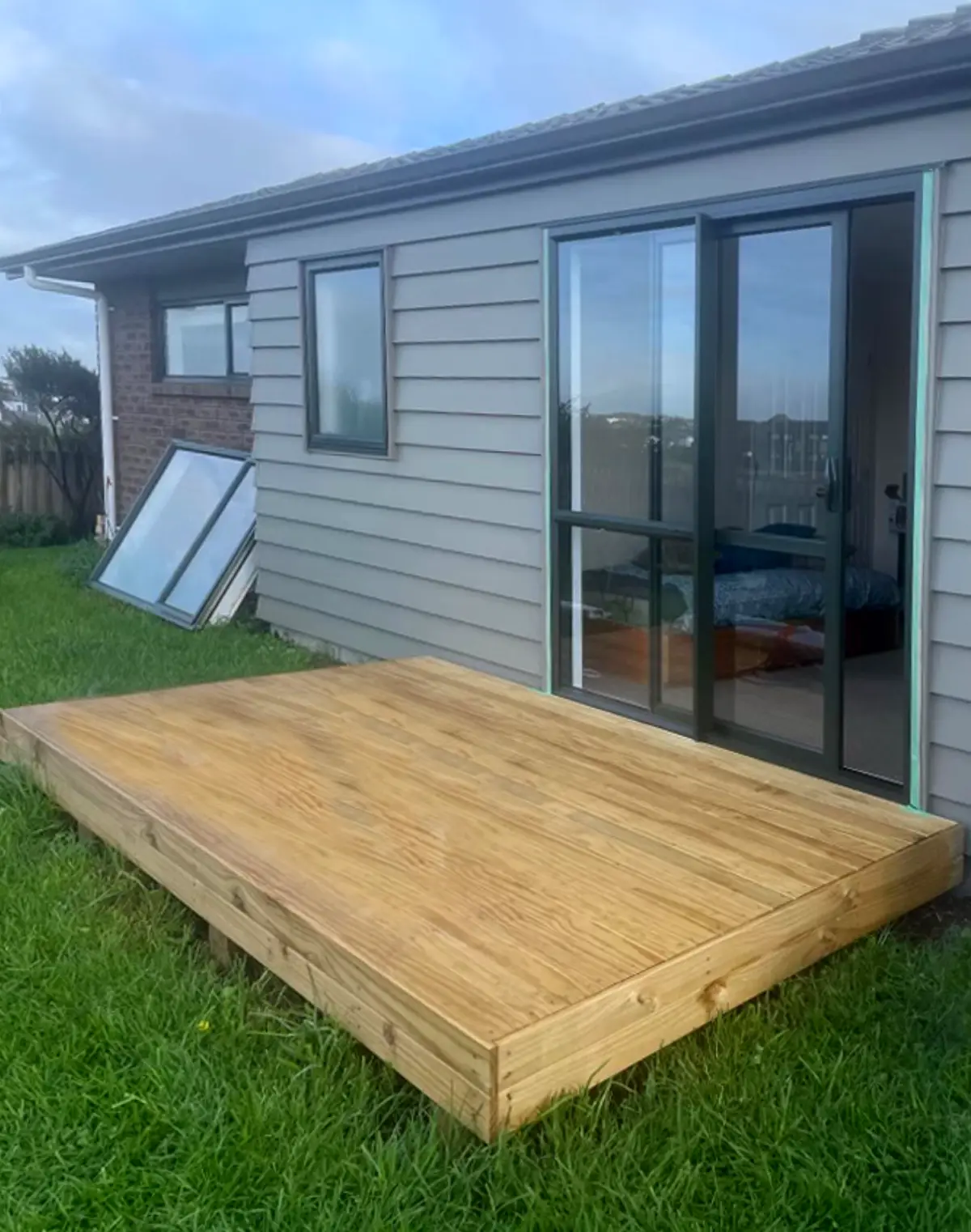 CONSERVATORY
ADDITION
Project: This client wanted to build a conservatory from the deck to enclose the area for warmth and create a space for all weather.
Solution: We designed a Conservatory with a glass roof, for plenty of natural light, and added a Vantage sliding door for access to the yard. Powdered coated to match the existing house – you wouldn't know it was an addition.  This was installed in two days by our senior team Naki and Tristam.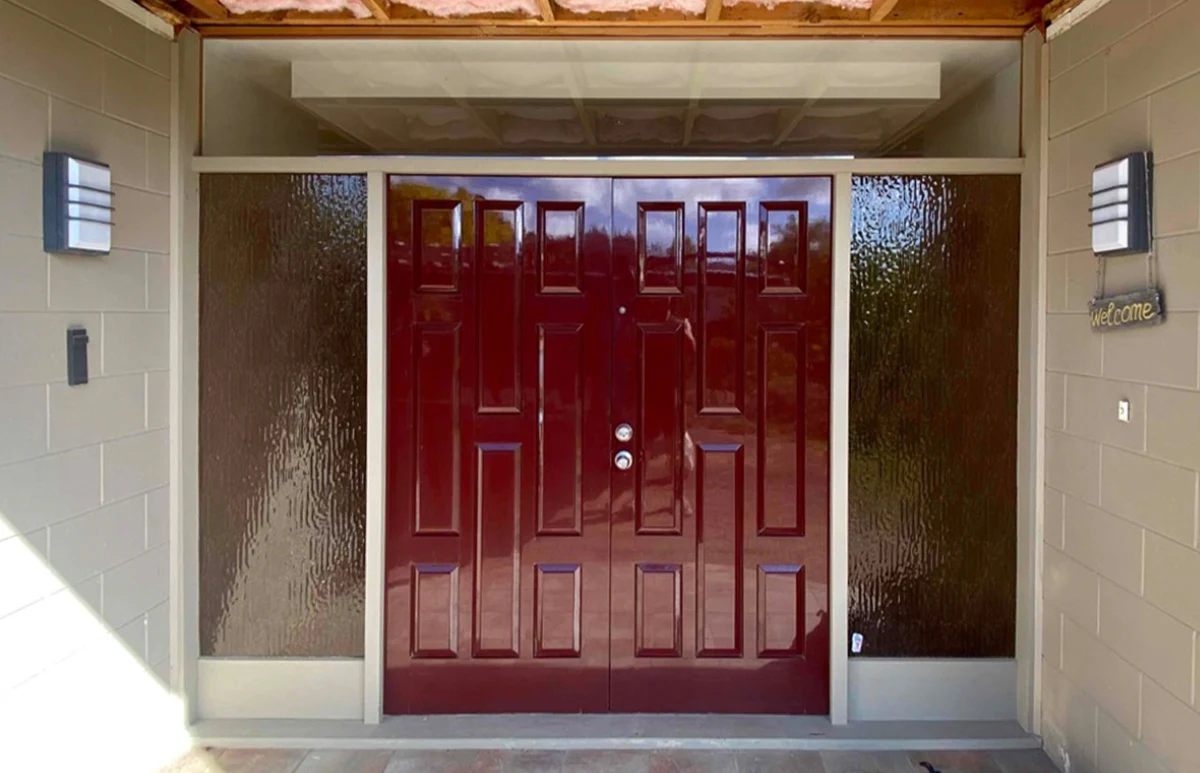 ENTRANCE
TRANSFORMATION
Project: This customer wanted to modernise their entrance and allow more daylight into their lobby – we did just that.
My new front Entry Door looks fabulous – best in the street – and better than I'd imagined. It has a high 'wow' factor. I took a risk on the clear glass but so far, I like it. Let's in a lot more daylight. Having a wide and tall door sets the Entry off very nicely and the double glazing reduces the outside noise to a very low level.
I was very impressed with the installing crew. Being a DIY fan, I kept a close eye on them and noted that they demonstrated much skill and care and above all were most polite. The house being near 40 years old had a few tricky spots around the inside touch points with one of my house frames being out of plumb , but the boys soon had this sorted.
I have more projects to come and will certainly be using your services again.
GARAGE
CONVERSION
Project: Our customer wanted to expand their living space and add light and indoor/outdoor flow. Double glazing also helps insulate a relatively large area.
Solution: We replaced their existing tilt-lift garage doors with a pair of sliding doors and windows. We choose Kinetic Bronze as a colour to match the red brick and provide a modern, warm look.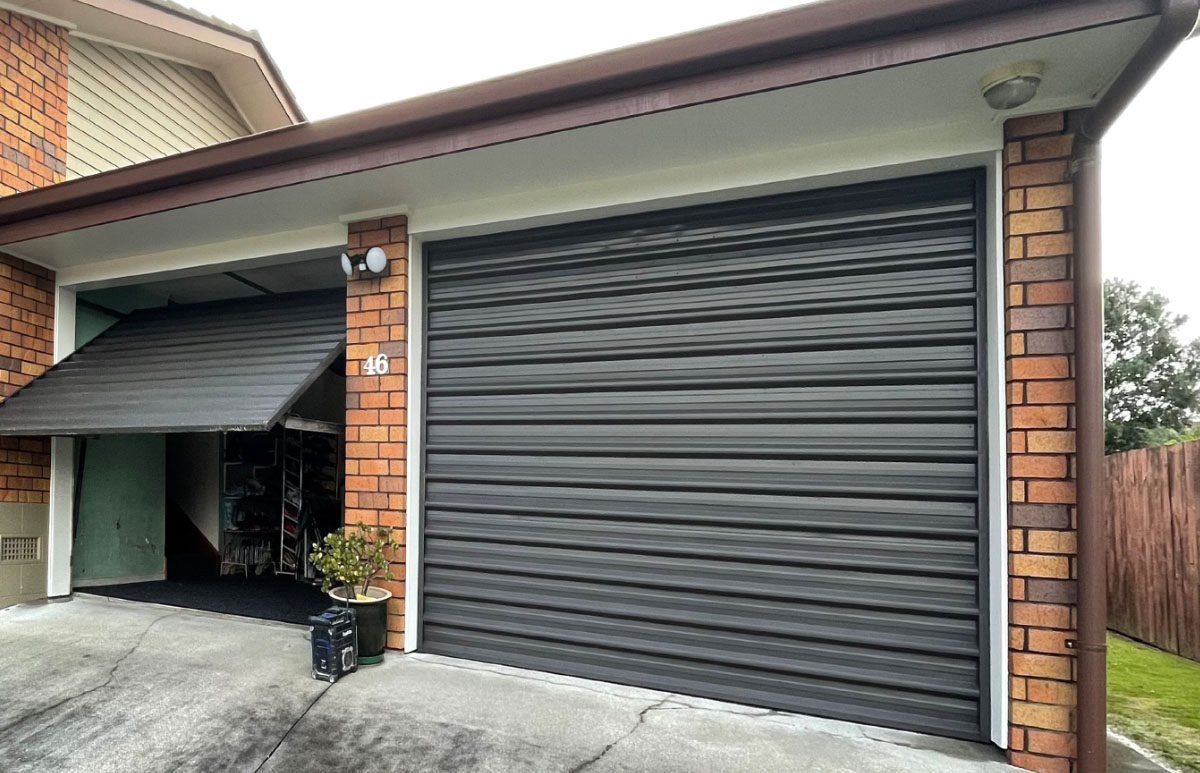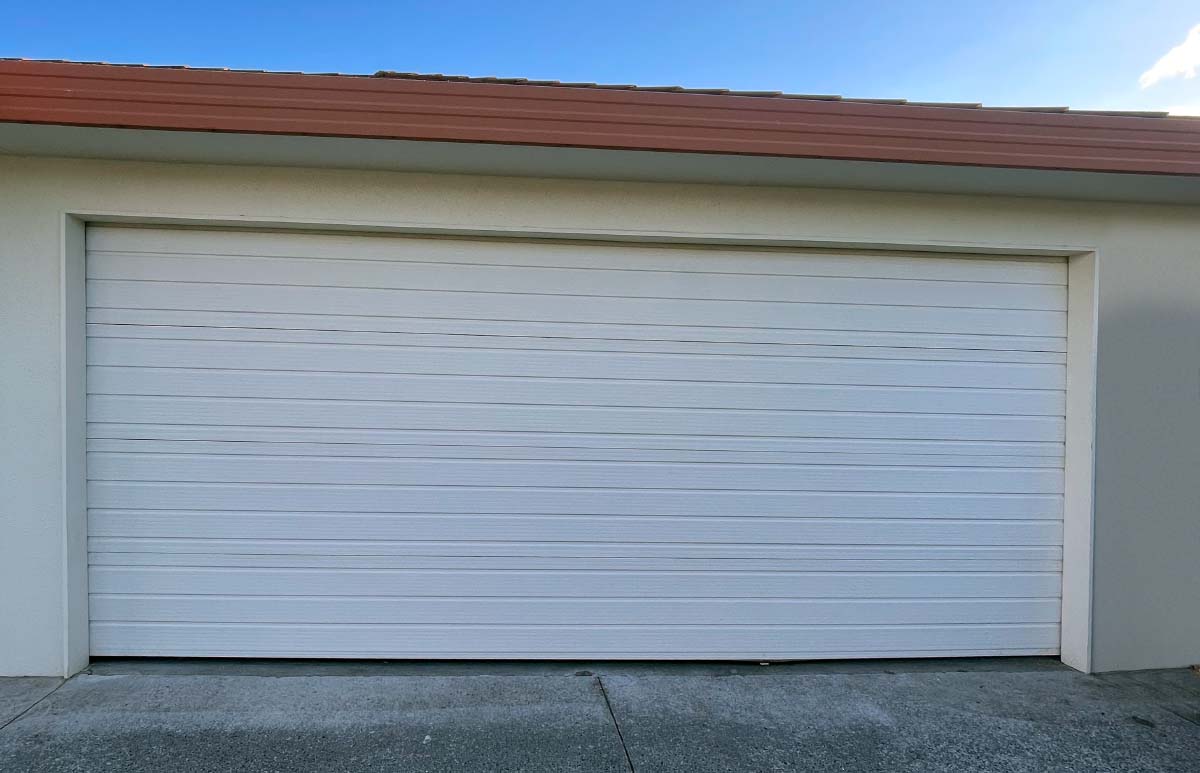 GARAGE
CONVERSION
Project: This client came to us wanting to convert his garage to a more usable space with sliding door access and plenty of natural light.
Solution: After a site visit we agreed on Vantage Bi-Parting Sliding Doors with awning windows. Double glazing with a grey tint provided the natural light without overheating the room. An off-white powder coat help match the joinery to the rest of the house. This entire job was done in 1 day by our two seniors Jake and Shaeden.
SLIDER
UPDATE
Project: This customer needed to replace the damaged windows and doors and upgrade to double glazing for their rental.
Solution: We decided on the Vantage Duo Sliding Door with two Awning Windows in the fixed pane. A simple install and modern update that matches the property perfectly. This job was done in one day by Jakes Install team in one day.
FOLLOW US ON INSTAGRAM
Follow along with us on our current projects